If you have ever heard of Montessori education, you may have wondered what the classrooms look like. You may be familiar with traditional educational settings that are often teacher-centred, but Montessori classrooms are designed to be learner-centred.
Montessori classrooms are uniquely designed to encourage student independence, critical thinking, and problem-solving skills with specialized materials, a carefully prepared learning environment, trained staff, a multicultural environment, and individualized learning paths. Montessori education offers a personalized and holistic approach to learning.
What to Expect in a Montessori Classroom
Montessori classrooms are intentionally designed to encourage independence, critical thinking, and problem-solving skills in students. Here's a breakdown of what you can expect in a Montessori classroom:
Specialized Learning Materials
Specialized learning materials are one of the defining characteristics of a Montessori classroom.
These materials are uniquely designed to encourage hands-on learning, sensory exploration, and problem-solving, are typically made from natural materials like wood, and are meticulously designed with a specific learning purpose.
Some examples of Montessori materials you might find in a classroom include:
Prepared Learning Environment
Another characteristic of a Montessori classroom is the carefully prepared learning environment. The classroom is designed to be a place where students feel empowered to explore and learn at their own pace.
Everything in the classroom is intentionally placed to encourage independence and critical thinking.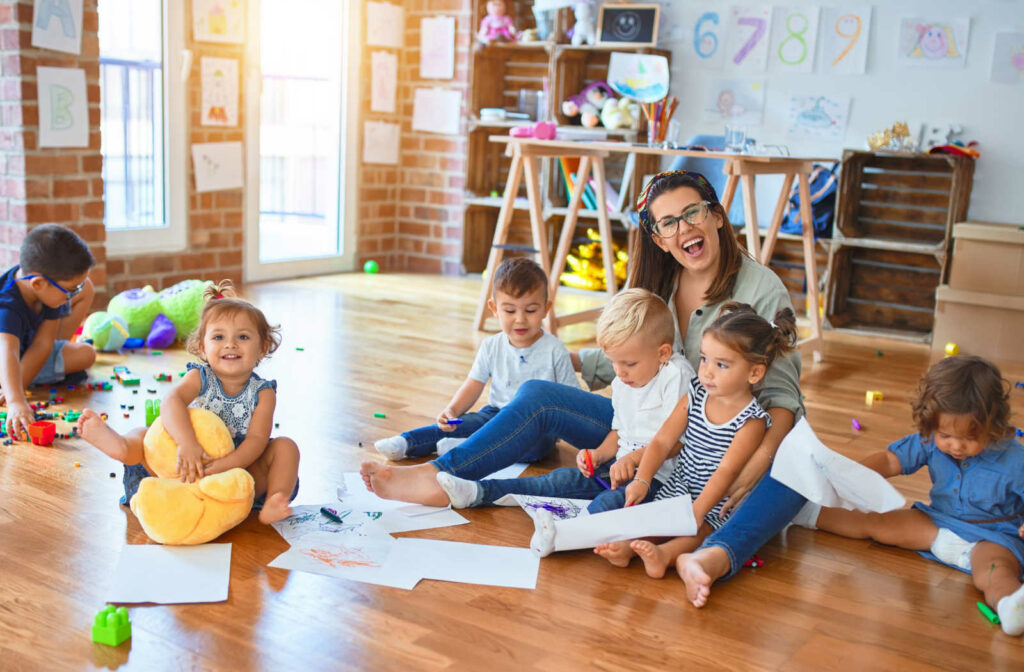 Multicultural Environment
Montessori classrooms are known for their diverse and multicultural environments. In a Montessori classroom, students of different ages and backgrounds work and learn together in a space that encourages cross-cultural interaction and the development of empathy and compassion.
Individualized Learning Paths
One of the unique aspects of Montessori education is the individualized learning path created for each student. Rather than focusing solely on grade levels, Montessori educators observe and assess each student's development and displayed aptitudes.
From there, they create a personalized curriculum tailored to each student's needs. As such, some students might be working on advanced math concepts while others work on literacy skills.
About Montessori Educators
Montessori educators are essential in a Montessori school and act as learners' guides, observers, resources, and role models.
They are trained to create a suitable environment, assess each child's development, and respond appropriately to their emotional, social, and cognitive needs.
Choose Mosaic Montessori Academy for Your Child's Enriched Early Education Experience
A Montessori classroom is an environment that can help foster and nourish your child's growth and development by offering flexible yet structured learning strategies.
From activities that utilize specialized materials, a prepared learning environment and knowledgeable staff to lessons tailored around individual needs, our goal is to provide every child with an opportunity to reach their potential.
If you are looking for a great option to give your child an enriched and immersive early education experience, Mosaic Montessori Academy can provide it!We are committed to providing authentic Montessori education. To learn more about how our programs could benefit your child's journey in life, call us or submit an enrolment inquiry today!