Should you consider a Montessori education for your child? The right education is integral to the growth and development of your child.
A child's mind is a wonderful thing, and Montessori schools all share one goal: to provide an academically challenging, personally rewarding, and inclusive environment where your child can reach their full academic and social potential.
If you're new to the world of Montessori education, you may be wondering how it works. What can a Montessori education offer your child? How are children assessed in Montessori schools? What are the benefits? If you've ever had any of these frequently asked questions, you're in the right place.
At Mosaic Montessori, it is our mission to engage, motivate, and encourage your child in a way that allows them to truly thrive. Keep reading our blog article to learn more about Montessori education and how it can benefit your child.
How it Works
Montessori schools provide education for children throughout four stages of development:
Infant & toddler age group: Birth to age 3
Primary age group: Age 3 to age 6
Elementary age group: Age 6 to age 12
Adolescence age group: Age 12 to age 15
No matter the age group your child is in, the method remains the same.
The Montessori Method
Montessori is a method of education that is based on a guided process involving:
Self-directed activity
Age-appropriate activities
Hands-on learning
Collaborative play
In Montessori classrooms, children have the ability to choose how they want to learn. In an environment where every space is intentionally designed to support each aspect of a child's development, children can choose to work individually or in groups to explore whatever interests them.
By offering experiential, self-paced learning opportunities, a Montessori education can help children develop a deeper understanding of a range of skills, including:
Language
Mathematics
Science
Music
Social interactions
Montessori Guiding Principles
The guiding principles of Montessori education are the same across all age levels and all schools. These principles include:
Guidance by a Montessori-trained teacher
An environment prepared for optimal physical, cognitive, social, & emotional development
Respect for eachother & all things around
Hands-on learning based in independence, creativity, imagination, & freedom of choice
The Benefits of Montessori Education for Your Child
A Montessori education can help your child develop not only academic skills, but social skills that will propel them through life. Skills like independence, empathy, and emotional intelligence are just the beginning. Additional benefits of choosing a Montessori environment for your child include:
Education is focused on key childhood development stages
Learning is child-centered & highly individualized
Children naturally learn self-discipline & cooperation
Self-paced learning is encouraged
Teachers guide your child's personal learning process
Learning method inspires creativity & independence
Curriculum focuses on hands-on learning
Teachers help inspire a lifelong love of learning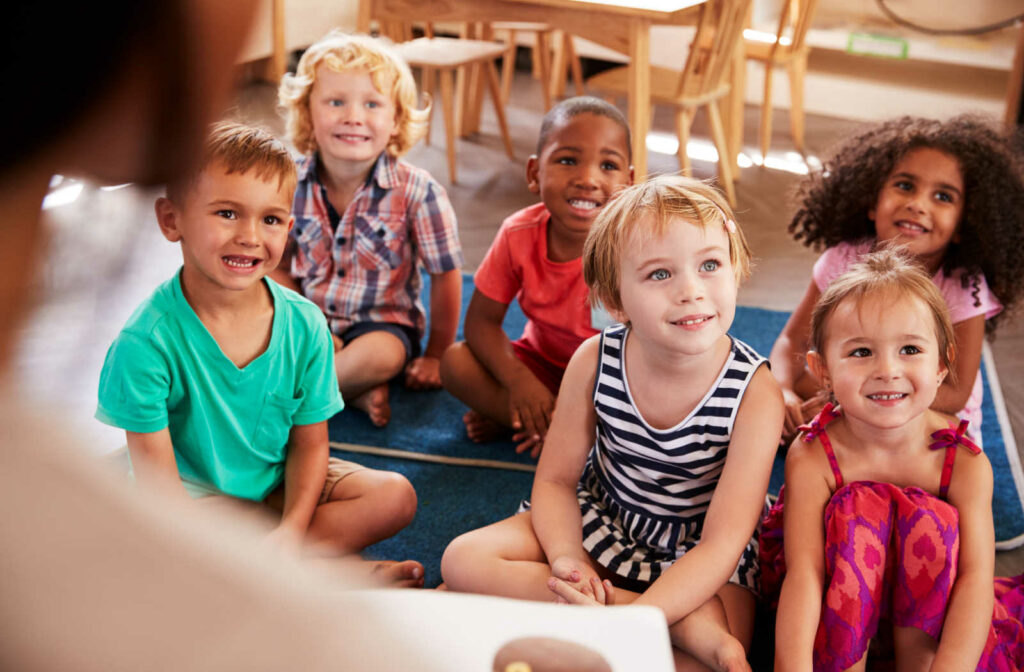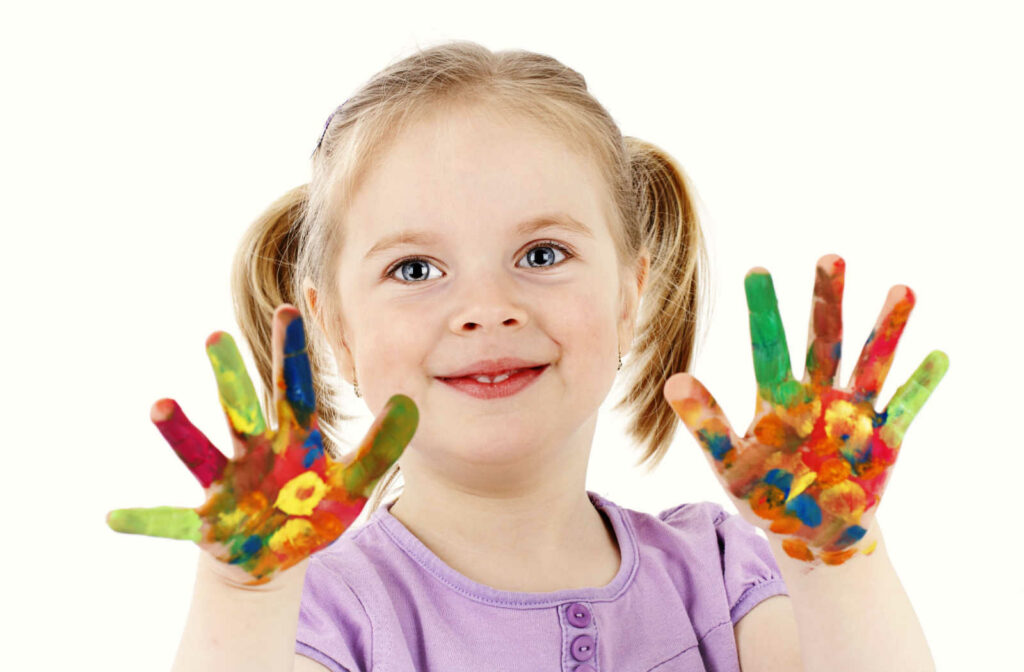 Everything You Should Know About Grading in Montessori Schools
Montessori schools do not grade children using letter grades or numbers.
With traditional grading, children may only receive a grade that reflects one final test of knowledge, instead of the entire process. Or it simply evaluates how well they are performing compared to their peers. In reality, this tells us nothing about how much a child has actually learned, or how well they have learned it.
Grading in Montessori schools utilizes progress reports rather than letter grades or numbers. This allows children in Montessori schools to work and learn at their own pace, without the stress of having to perform for a formal grade. children are allowed to work on things at their own pace and are evaluated on individual progress. Instead, student success is based on the child's:
Behavior
Happiness
Maturity
Level of work
Cooperating
How Montessori Students are Assessed
Montessori students are evaluated in a way that encourages them to enjoy the learning process.
As your child learns, the instructors evaluate them and give them feedback in a variety of different scenarios. This feedback is designed to help children learn what their individual needs are to promote continual improvement.
Evaluation in Montessori schools also includes self assessments. This gives your child the opportunity and responsibility to identify their own skills as well as the areas that they need to improve.
The Takeaway
Montessori schools are designed to promote self-paced learning in an environment where your child can thrive. Traditional grading poses a risk to this method, focusing on the end product of education instead of the learning process itself. By evaluating a student's entire learning process and encouraging self-assessment, Montessori schools hope to inspire a love for learning that follows your child throughout their entire life.If you have any questions about the Montessori method, our team at Mosaic Montessori Academy is here to help. Give us a call or visit our website to learn more.