The Montessori method of learning was designed by Dr. Maria Montessori in Italy, in the early 1900s. This method of learning was developed so that all children would be able to learn in a supportive environment, no matter what their ability or skill level. Using the Montessori method of learning for children with autism is good because it provides a calm, consistent learning environment where the child can thrive.
It has been shown that children's minds are most absorbent during the ages of 0 – 6 years old. Using the Montessori method of learning will help children of all ability levels and will help children with autism to learn at the level that is best suited to their needs. Montessori helps to support children's individual needs and work at their own pace.
How is the Montessori Method Different from Mainstream Learning?
Oftentimes, children with autism find the pressures of the mainstream classroom settings difficult and overwhelming. All of the children are meant to experience and stay on the same level at the same time. Through the methods used at Montessori schools, children with autism can thrive because they are able to have a calm, sensory-utilizing, and interactive method of learning.
How Will This Help My Child Learn?
Throughout every Montessori school, the learning methods are all the same. Children will learn in a structured and supportive environment that will be geared towards their individual needs. Autistic children often learn at a different pace than their fellow students. Through the Montessori method, even though it is a structured method of learning, it is not as rigid as traditional learning systems.
Autistic children do not have a one size fits all method for learning. Montessori classrooms are much smaller and give the educator a chance to really focus on the needs of one child. As they all learn through various means of sensory building activities or different interactive methods, the Montessori method can help focus through a number of key principals:
Focus – by working on one task at a time, your child will not be overwhelmed by having many things going on at once to distract from the task at hand.
Time limitations – having a set amount of time to understand each task and activity at hand, children with at any ability will be able to learn through structured and guidance
Quiet and small spaces – by having smaller sized classes and spaces where the child is able to be more one on one with the educator, the needs of the child can be tailored throughout the lesson. There will be less distractions from other students who are learning in a different rhythm.
Organization – organizing the space and schedule of the tasks at hand will help your child feel more comfortable in the space and setting that they are learning in.
Mindfulness – many children with autism can be overstimulated quite often. Ensuring that they are in a space that meets their needs and where they can feel free to learn as they need is key. Based on how each child learns, the Montessori method can adjust to the child's needs rather than the other way around.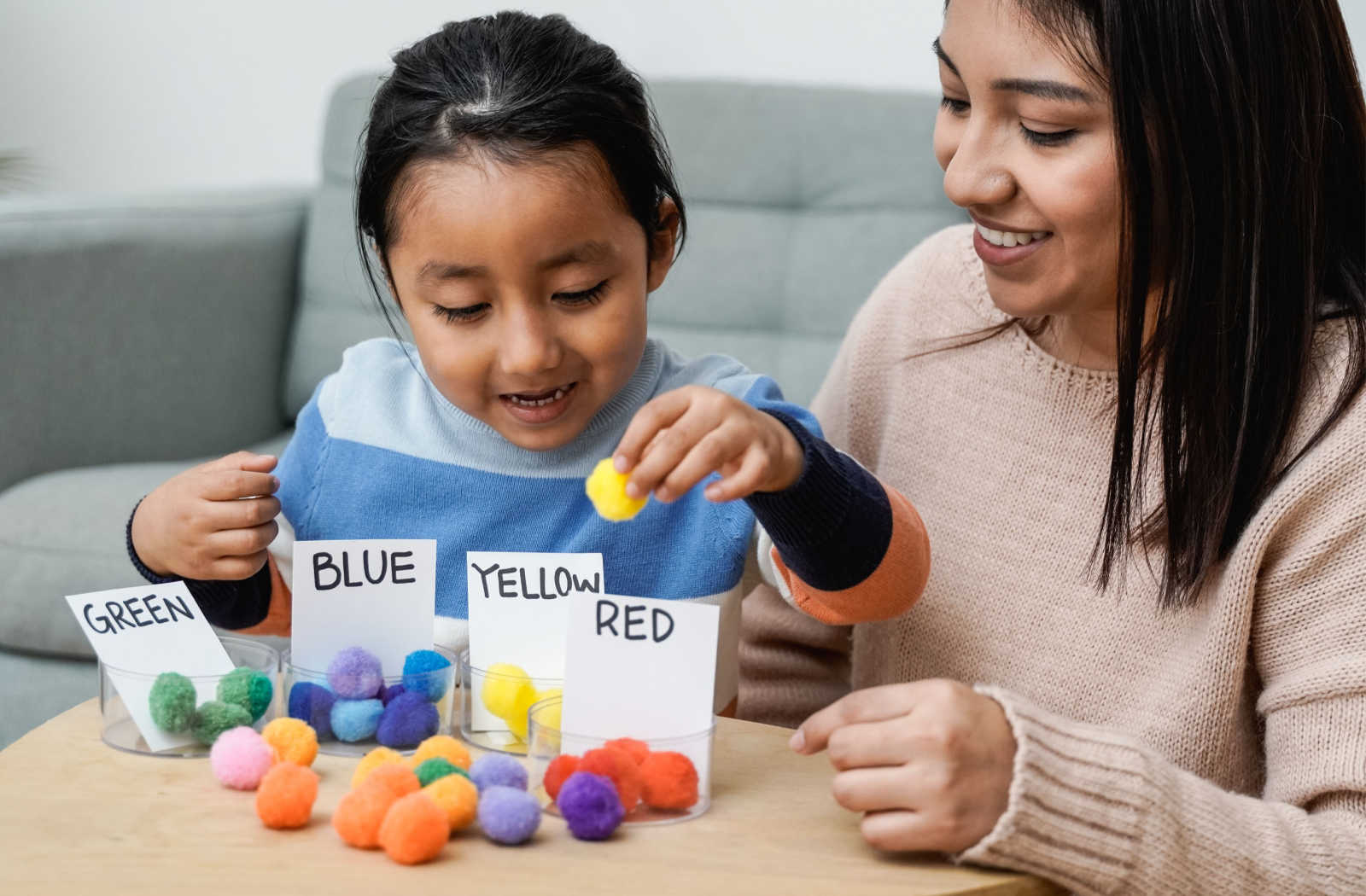 Children with autism often need repetition. They often need to see the task performed many times before they are confident and comfortable to try it on their own. Montessori classrooms encourage observation and it is more than acceptable for the child to be an observer. Using the Montessori method, children will not be forced to perform a task or do an activity that they are not comfortable with.
How Do I Know if the Montessori Method is Right for My Child?
You will know best what your child's needs are based on their abilities and behavior. Making the decision to have your child immersed in a space that is uncomfortable to them will hinder their experience. One of the main qualities parents often look for when choosing where to send their child, is the relationship within the school. Montessori schools are smaller learning based spaces where the educator is able to have a better and deeper understanding of each child's needs and really work with them in a careful manner. The educators are there to support each child's needs and organize their tasks in a way that best suits them.
Learn More
Your child's early learning is important and choosing what is right for their needs can be a difficult decision. At Mosaic Montessori Academy, your child's development and learning are of the utmost importance and every child is treated with the care and attention that they need.
To learn more about what Mosaic Montessori Academy can do for your child, book a tour today to speak with one of our educators. Our educators are here to help you make the decision that is right for your child's needs and ability. Our learning spaces are supportive and we want you to know that your child is in great care when they are at Mosaic Montessori Academy.